You should consider an apprenticeship if you are eager to join a training program that helps you gain experience and readies you for a rewarding career. Without having to attend college, these programs offer useful employment opportunities.
There are several ways to find an apprenticeship or a potential employer. To boost your likelihood of catching a position, you must use as many methods as you can.
There are things you have to do when searching for an apprenticeship or traineeship roles, or when you are just about to apply for one to give you the opportunity to find out about apprenticeship positions. Read on to learn how to find an apprenticeship.
What Is an Apprenticeship Program?
A form of paid vocational training aimed at teaching industry skills for a particular job is an apprenticeship. On completion of the program, it does provide the apprentice with a professional credential.
The apprenticeship includes both on-the-job training and training in the classroom. The apprentice is a paid full-time worker.
Apprentice Sponsorship
Many sectors provide apprenticeship programs, often in the field of professional trades and crafts, including construction, welding, or electrical work. Either an employer who is an accomplished expert in their field or a union must sponsor apprenticeship programs.
Unions and employers often administer apprenticeship programs in partnership and work together to establish standards for the program.
Apprentice Requirements
To begin several apprenticeships, you need to be 18 years old, though there are some that welcome apprentices as young as 16. An apprenticeship can last between one to six years, varying on the program or industry.
You become a journeyman in that profession, which may require state testing or certification, once you complete an apprenticeship program.
Determine Your Desired Position and Industry
Deciding what job you want to train for is the first step to finding a professional apprenticeship program. Apprenticeship programs were intended for skilled manual labor jobs including carpenters and plumbers before.
Now there is a large range of options for apprenticeships, spanning health and information systems.
Search for Programs
The U.S. Department of Labor offers many apprenticeship services, such as a robust website with an Apprenticeship Finder feature that allows users to search by keyword and location. It has a list of available vacancies as well.
In your area, two-year vocational or technical colleges can have partnerships with apprenticeship programs, or with individuals and organizations providing them. Even if an apprenticeship is technically not a college program, this is a useful resource.
As many apprenticeship programs are organized by unions, trade or labor unions in your region may open up opportunities. Few nonprofit agencies also support apprenticeship programs.
Apprenticeships may be funded by experienced professionals or employers and provide useful knowledge about the career path you are engaged in. There are also job search websites for national, local, and industry specialists, where you can browse for promoted apprenticeships.
Fulfill Requirements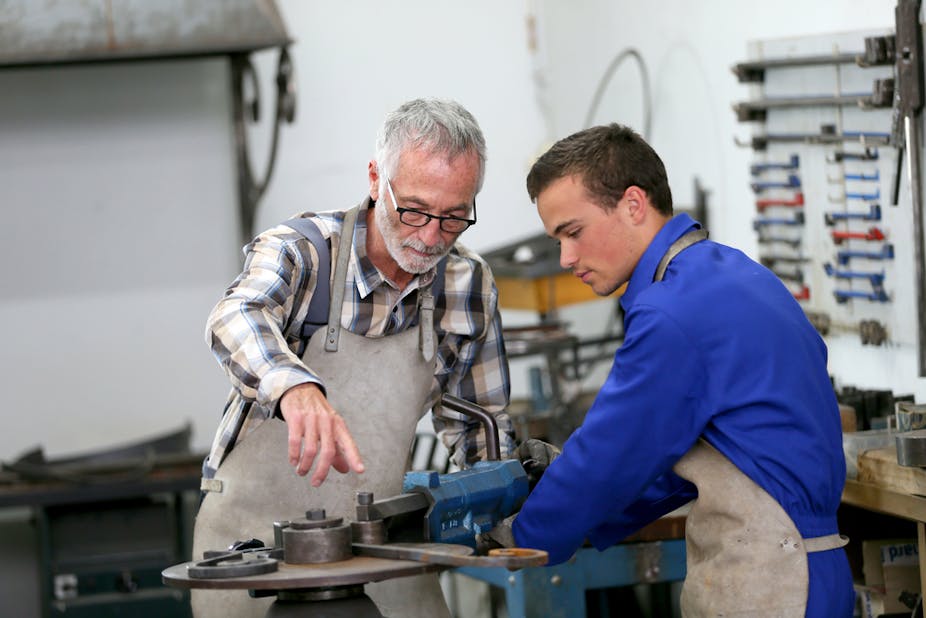 Check their specified criteria once you find a program to apply for to see what you have to do to qualify as an applicant. A high school diploma or GED is required in most apprenticeship programs.
Some can expect you to buy equipment, like uniforms, tools, or safety gear, for the job. Programs that include manual labor may have criteria for physical ability. You will need to follow instructions, perform any activities associated with the work, and have transportation to the site.
You would most likely have to sign a written agreement when you are admitted into an apprenticeship program that specifies the program requirements and how you will participate to obtain the apprentice status and the final certification, just like a long-term employment contract.
Conclusion
Apprenticeships give you amazing career experience and demonstrate employers you can 'hit the ground running'. You gain as you study, so if you are looking for an apprenticeship, you should start following the steps above.